Not your typical CrossFit podcast. We talk about the real stuff that happens everyday, inside and outside the gym. We discuss things other podcasts won't touch as we keep it REAL! From General Physical Preparedness to your Games caliber athlete, we have fitness covered! Enjoy inspirational stories, lessons learned and the occasional interview. Together, we're becoming better humans One More Rep at a time.
Episodes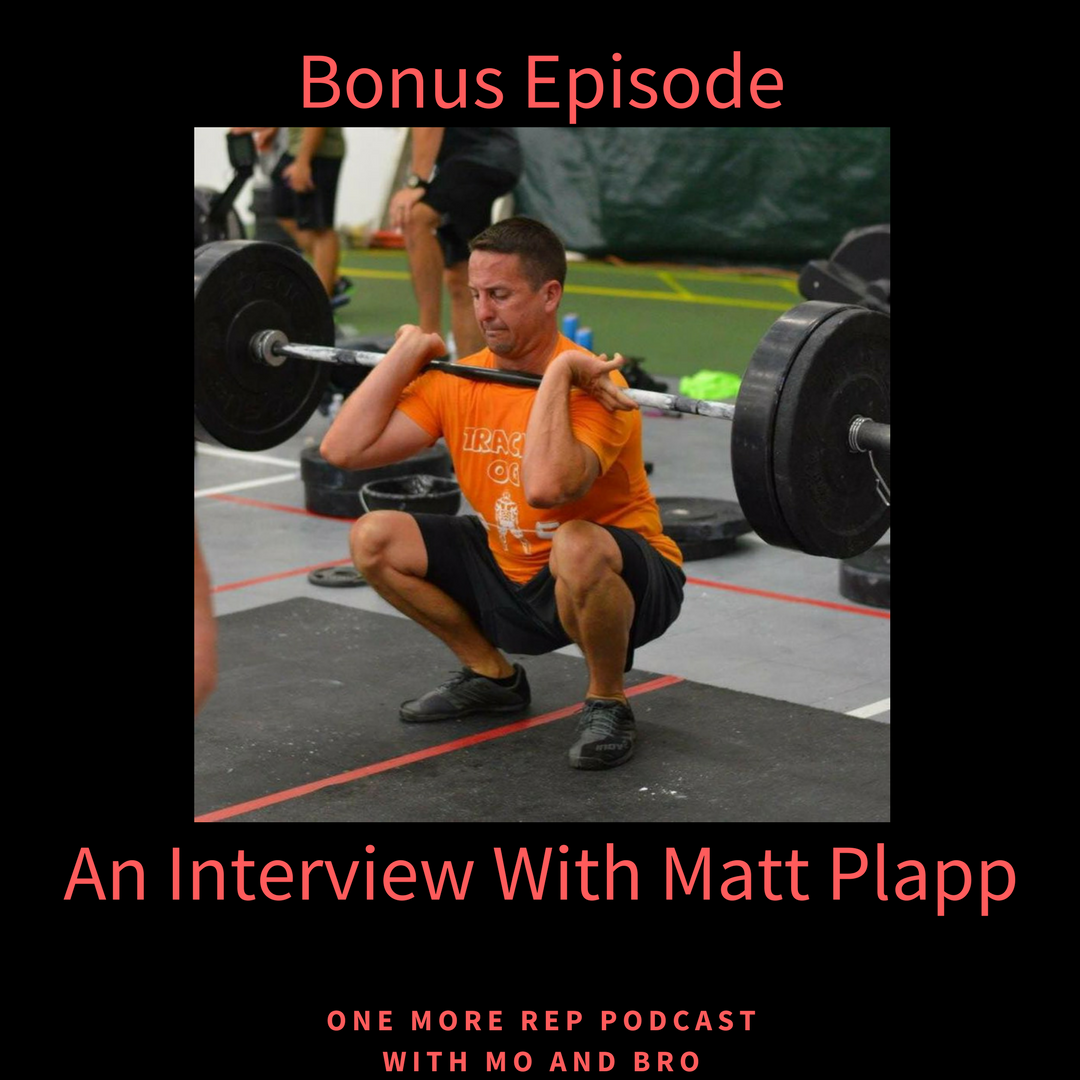 Tuesday May 15, 2018
Tuesday May 15, 2018
Bonus Episode: Interview with Marketing Guru Matt Plapp
In this Bonus Episode, Brody and Mo pay a visit to The Tracks Fitness Lab and spend some time with Matt Plapp.  Matt shares his 20 plus years experience in media and marketing.  Lot's of useful information that can be applied towards developing your marketing presences as an owner, athlete or enhancing your own person brand.